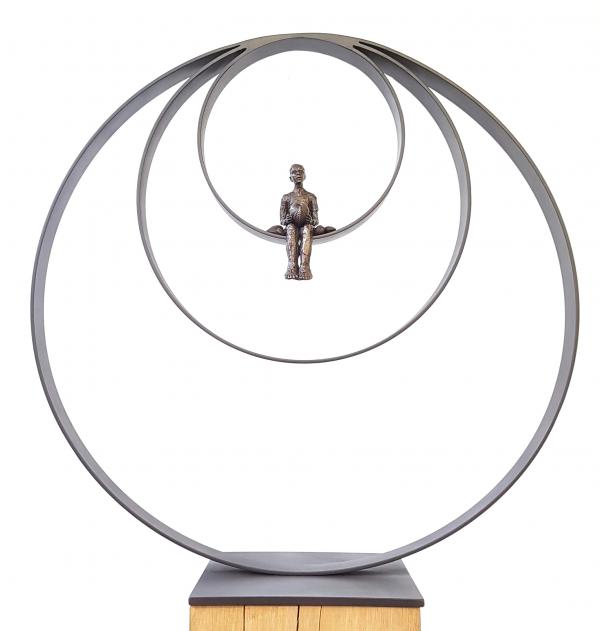 Big Door Prize
'Against all odds, honey we're the big door-prize'
But the big door prize is more than you and me.
Hopefully people are starting to see that now.
Lets hope we all see it. And act on it.
The sculpture Family 3 has been slightly adapted. It was made after seeing a cormorant diving in the river outside my studio, the ripples that created, it referred to having a family, the wonderful expanding ripples that creates but here it refers to it's original inspiration, nature, and it holds that close.
81cms high x 81w x 30d
Edition of 25

Mild Steel and Bronze resin £3,400