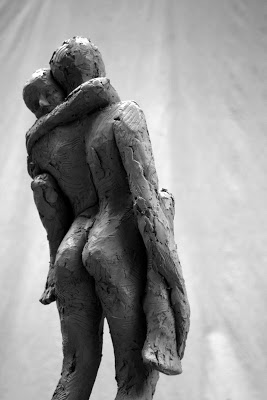 What is important for me in my work is that it has to have come from me. Honestly and directly. There is no room to try and be clever or original, to try and fit in with a world that does not belong to me. I constantly worry about my work, that it is too literal or potentially cheesy but when I am making it; it is how I feel. The subject matters to me are very real, very present.
Hopefully the work does have its own complexities and can be interpreted or received on different levels and I love it that people see what they want to see in the work, recognise themselves; but above all, what matters to me is that it has to come from the gut as well as the head.
This piece is called Valentine. Trying to symbolize the intense love between two people and having found that absolutely perfect partner, the constant paranoia of separation.
Having spent hours and hours drawing and looking so far this year, the form appeared over one session. I came back to it the next day and worked on it now and again over a period of a week. Once I think I am making marks that are not about the desperate attempt to describe the form or idea, then the work has a danger of becoming contrived; the subconscious workings and honesty would be lost. The time between saying what you want to say to finishing is crucial and the fussing of insecurity is hopefully kept to a minimum. Hopefully short.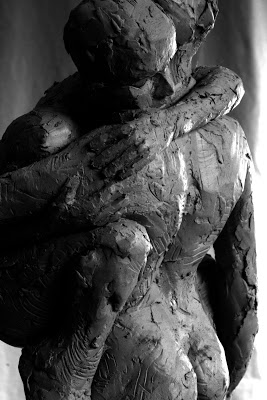 More pics here http://www.carolpeace.com/work/valentine