Graham and I are off on another adventure. We opened the Bristol Drawing School over ten years ago, Barcelona was nearly five years ago, Bristol is home but life is an adventure.
I am .. in the process of .. moving from my amazing Paintworks studio in Bristol to divide myself between the wilds of the Welsh Marches and East London.
We have been living about 1/3 in Wales and 2/3rds in Bristol for some time but just before Christmas I was lucky enough to be offered a chapel in Hay on Wye, not far from our cottage in Llanigon.
The chapel needs work but we got rid of the carpet, the curtains, the majority of the mold and painted the main space white which will do for now. The toilet door will have to wait. It has a garden, which I spent some time hacking back and that too in time will be lovely, for sure. It has old roses, which spent a little time hacking me back so we have arrived at a truce for now and they are blooming again.
After 25 years in Bristol it has been a slight shock to the system but yesterday I walked our dog Molly over the hills to work and realised that this could be heaven.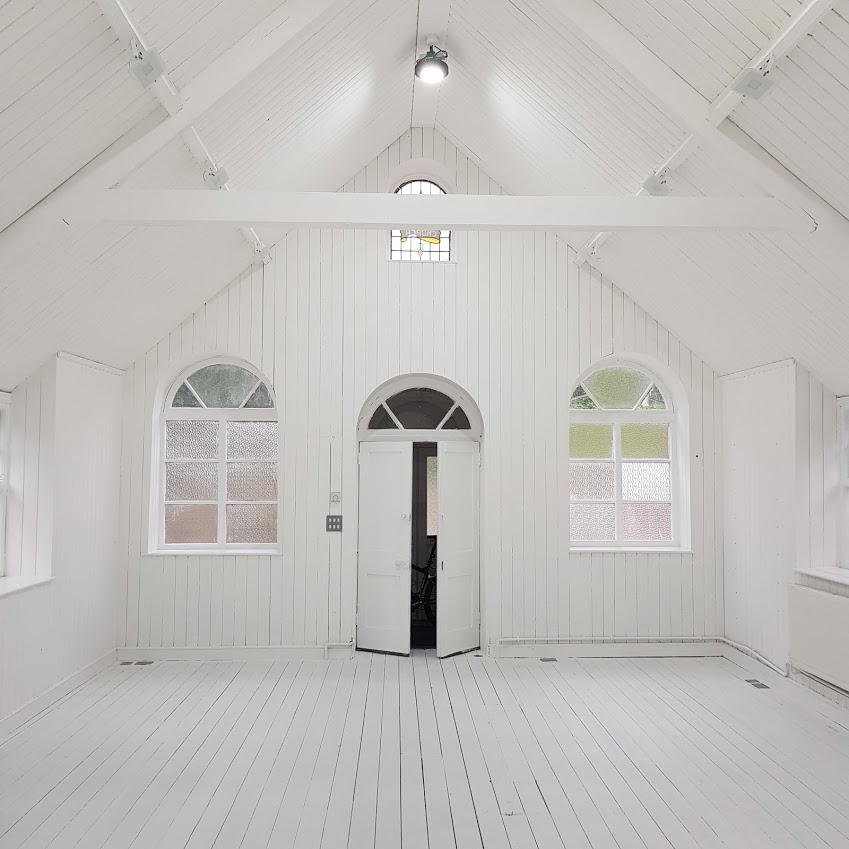 The Chapel, Newport Street, Hay on Wye HR3 5BG
A friend described moving like leaping from one trapeze to another, there is always a bit of time spent in mid air after you have let go.
The leap is nearly complete, I have found a studio in London in an area we love. We now just need to find a flat…got my priorities right there! Like Paintworks, the London studio sits in the sun and looks out through big windows onto Regents Canal. It is a short walk up Broadway Market to London Fields for Molly. Don't feel sorry for her, she loves London, it's nice and smelly.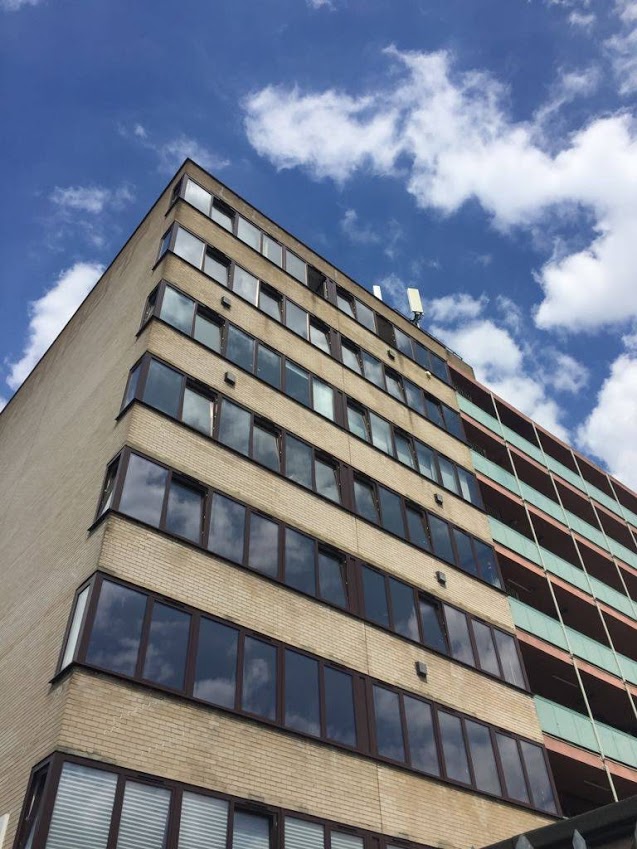 11 Regent Studios, Andrews Road, London E8 4QN
We stayed there for two months in January and February. I reconnected with the Royal Drawing School (the inspiration behind the Bristol Drawing School, now at the RWA) . I had long chats with Raphael when I copied his cartoons, I went medieval in the National Gallery, I went baroque in the V&A. The great masters are like route planners, they hand out a baton and they say yes. I like those conversations.
But that richness needs digestion and I am not sure I could cope with that much excitement full time so I think the divide will be good.