First night street party Gracia style, 3 days of drinking….er no…sorry bands and displays and stuff. Each street competes with each other to make the best display, because the streets are narrow they tend to go up high, realy imaginative and a recyclers joy! We went thursday night and I couldn't work friday, I partly blame my very slight lack of an ability to show restrain but mostly I blame BBM = Barcelona's Basterdisation of the Mojito i.e a plastic cup full of rum with a hint of mint and maybe a soopson of sugar ) So we never made it back until sunday when it was time for the local people on that street to have a big meal on long tables…as they do here…a lot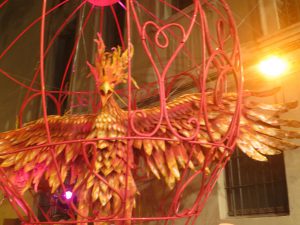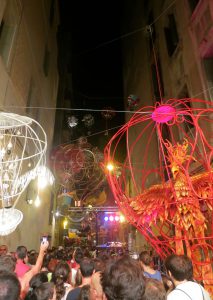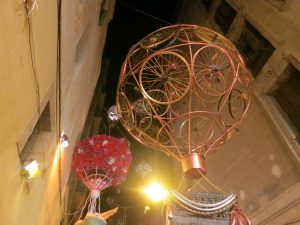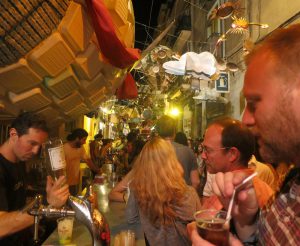 PM = Post mojito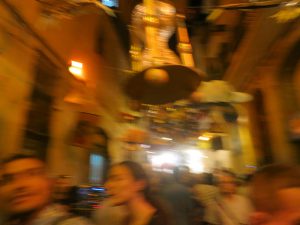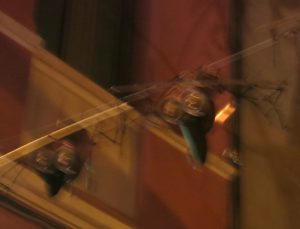 Graham spotted some flying pans…ha ha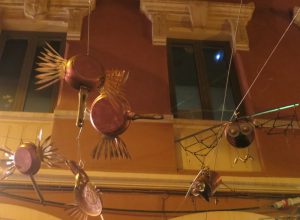 body out of used cans, legs out of cutlery, there lots of flying things here but think these were my favorite… they just all looked surprised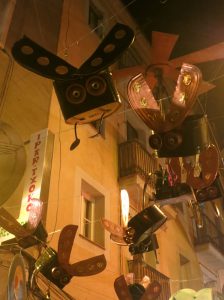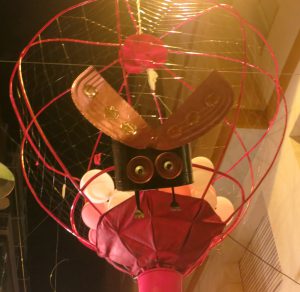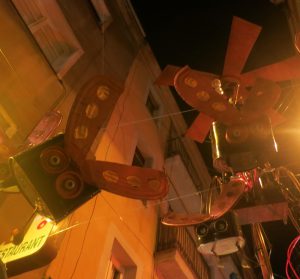 sunday mooch about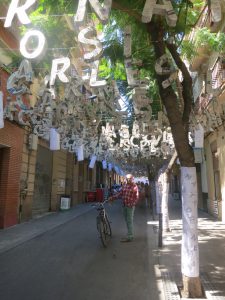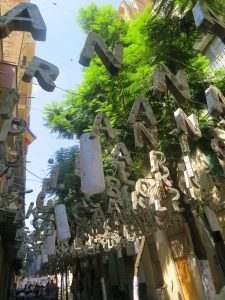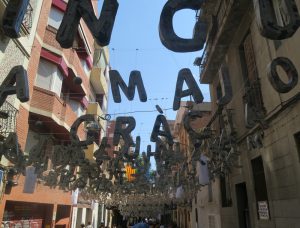 totally cool chandeliers from hose pipe and plastic bottles, and they worked too!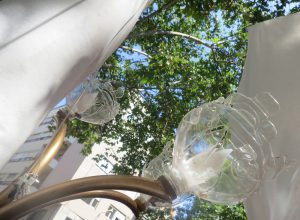 totally brilliant fish street
may have got a bit obsessed about this fish with recent sculptures in mind, the only pic I missed was the whole street as it changed colours as you went up, so simple but brilliant, a colour orgy!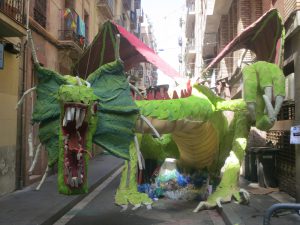 everything was made out of paper, so funny they just dont think it will rain!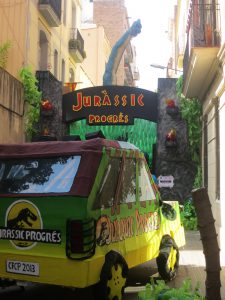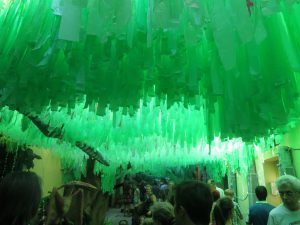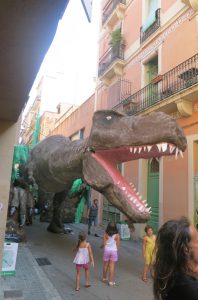 Totally…am I saying totally too much! I totally loved this flower street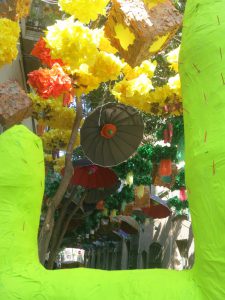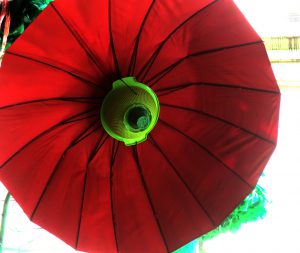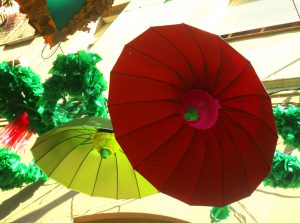 this was from a farm yard one complet with little buzzing flys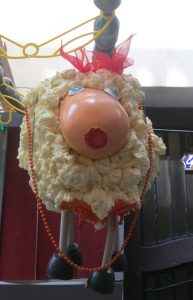 and an arty door round the corner